Futures Institute 2012 is a Wrap
"120hrs class, 50hrs prep, 30students, 14days, 6groups, 4jurors, 3instructors & 1 final foresight…"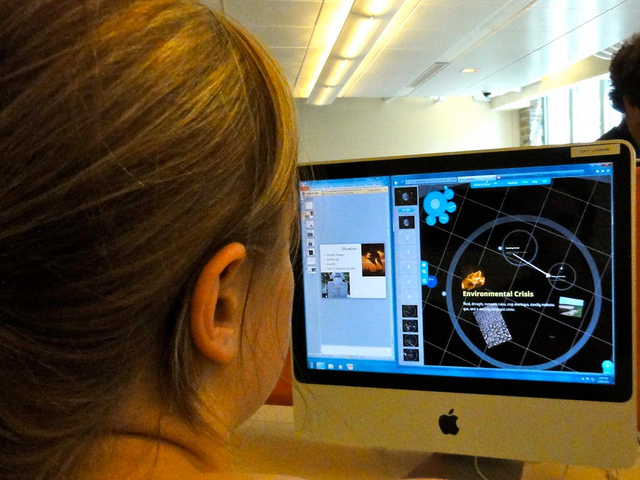 This was how my fellow instructor Michele Perras summed up in a tweet our two-plus weeks prepping and running the 2012 installment of the Duke TIP Futures Institute, which we have just wrapped up on a hot, humid Duke University campus.
Almost a week after bringing it all to a close, sending off students, packing up the gear, clearing our rooms, and (most of us) making our way home, it's hard to take in the scope and scale of two-way knowledge transfer between our team and our students. The most intensive of the three years this course has run, 2012 added a focus on innovation around science and technology, challenging our students to get from no practical knowledge of foresight, strategy, innovation or design to a successful use of these disciplines, applied to a topic (health, media, computing, space, robotics, and mobility), all in order to develop a new concept for a volatile world of 2025—one they will all likely face as new graduates from university in roughly a dozen years' time.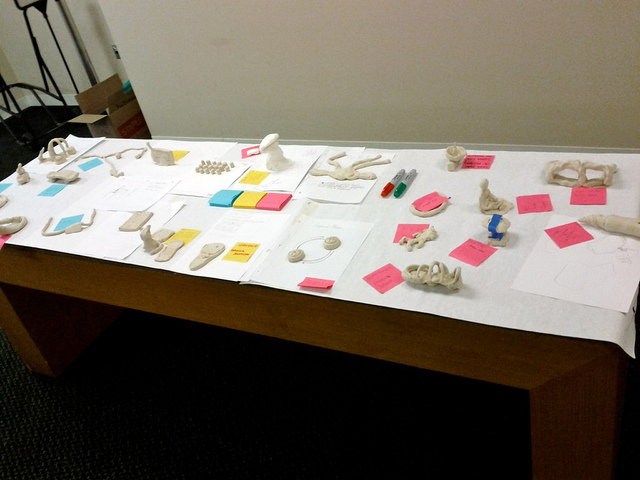 Day 1 Prototypes
We challenged them to not just live in one of the world's leading business schools for two weeks—home for our classroom—but to lay the groundwork for its total transformation in just over a decade. We dared them to alter the dynamics of the world in which it will operate. We asked them to push their minds, and to push ours. Then we asked them to present their best thinking to a panel of top foresight, design and innovation practitioners from around the world.
And we have Anab Jain of Superflux, Christine Chastain of NBBJ, Stuart Candy of Arup and Suzanne Stein of OCAD judging today!Welcome!

— FuturesInstitute2012 (@Futures2012) June 29, 2012
They did it, and more. Final projects included unique approaches to asteroid mining designed to delivery renewable power sources to Earth, environmental remediation robots, an organic computing dome, an Internet of Things-based approach to sustainability, bioengineered microorganisms that eat radioactive material, and a multi-hybrid vehicle concept. With less than a week to go from idea to design, all six teams brought us amazing concepts, all of which were adapted to worlds with tighter access to resources, and in need of radical solutions.
Along the way, we gathered interesting insights into how our focus disciplines and methods are understood and intepreted by younger minds. A lot of this is still digesting, and we plan to say more as these insights gel. Hopefully these will be shared in coming months as we plan the next iteration for 2013 and similar activities in the near-term.
In the meantime, I can say that with folks like our students driving the agenda, our future looks both highly promising, very creative, and, well, more ambitious than our generation has delivered—bright green, resilient, and collaborative. Now, to get some rest and think about doing it again.
Finally, big thanks to Duke TIP, Michele, Justin Pickard, our judging panel listed above, and our guest speakers Christina Agapakis, Ariel Waldman, Mark Argo and Steve Daniels. You all made it rock.